Staff
The Office of Public Affairs
Erik Smulson (C'89) | Vice President for Public Affairs and Senior Advisor to the President
Erik leads Georgetown's efforts and senior officers in institutional positioning and branding, intercollegiate athletics, strategic communications, civic engagement, and public safety.
J. Callahan Watson (C'07, L'14) | Assistant Vice President for Public Affairs and Business Policy
Cal leads efforts to oversee implementation and compliance with key university policies, such as the Georgetown University Just Employment Policy and the Code of Conduct for Georgetown University Licensees. He serves as the chair of two university committees, the Advisory Committee on Business Practices and the Licensing Oversight Committee. He also is a member and coordinates the work of Georgetown's Committee on Investments and Social Responsibility.
The Office of Protocol and Events
Mary Haines | Director of Protocol and Events
Mary is responsible for event coordination, logistics and security, protocol and cultural issues, and program design and production for dignitaries visiting campus.
The Office of Strategic Communications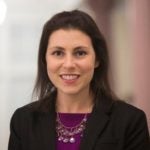 Meghan Dubyak (G'19) | Associate Vice President for Strategic Communications
Meghan serves as the primary University spokesperson and leads a talented team of professionals in the Office of Strategic Communications and Creative Services. The office is responsible for the message and narrative development for major University initiatives, media relations, social media and digital engagement, internal communications, editorial, video production, and graphic design.
Ruth McBain | Senior Director for Strategic Communications
Ruth is a University Spokesperson.
Jason Shevrin | Media Relations Manager
Jason manages media relations for the university. He provides official statements and background information to assist media reporting on Georgetown. He also facilitates interviews between journalists and faculty experts and university leadership, assists news crews with filming on campus and manages press for on-campus events.
Kevin Sullivan (SFS'14) | Director of Internal Communications and Operations Communications
Audrey Lee | Internal Communications Manager
Mike DeRario | Senior Director for Creative Services
Pablo Herrera | Multimedia Producer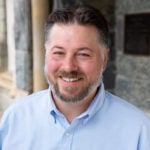 John LaRue | Art Director
John provides design and art direction to university partners from concept to completion, ensuring their work will be visually impactful and adhere to Georgetown's visual identity.
Maria Canales | Director of Digital Engagement and Social Media
Maria leads Georgetown's social media and digital platforms through strategy development, content creation, engagement and analytics. She works collaboratively across the organization to create a unique voice for the University on social media, as well as aligns strategic priorities, to ensure a more cohesive brand identity.
Courtney Thompson | Digital Media Associate
Andrew Walker (SFS'16, G'21) | Director of Content Strategy
Andrew designs communication plans, coordinating with senior leadership, to ensure accurate and timely communications of university positions to internal and external audiences.
Rosemary Lane | Director of Editorial Services