Staff
The Office of Public Affairs
Erik Smulson (C'89) | Vice President for Public Affairs and Senior Advisor to the President
Erik leads Georgetown's efforts and senior officers in institutional positioning and branding, intercollegiate athletics, strategic communications, civic engagement, and public safety.
J. Callahan Watson (C'07, L'14) | Assistant Vice President for Public Affairs and Business Policy
Cal leads efforts to oversee implementation and compliance with key university policies, such as the Georgetown University Just Employment Policy and the Code of Conduct for Georgetown University Licensees. He serves as the chair of two university committees, the Advisory Committee on Business Practices and the Licensing Oversight Committee. He also is a member and coordinates the work of Georgetown's Committee on Investments and Social Responsibility.
Silvana S. Gutierrez (SFS'16, G'22), Assistant Director for Public Affairs
Silvana broadly supports the Office of Public Affairs by producing relevant research and analysis of emerging issues, strengthening the University's visual identity cohesion as a part of Georgetown's Visual Identity Working Group, and providing managerial and organizational support for the office.
The Office of Protocol and Events
Mary Haines | Director of Protocol and Events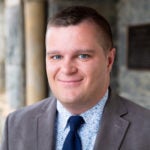 Geoff Bible (SFS'12, G'16, G'20) | Deputy Director of Protocol and Events
Geoff is responsible for event coordination, logistics and security, protocol and cultural issues, and program design and production for dignitaries visiting campus.
The Office of Strategic Communications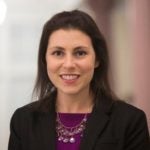 Meghan Dubyak (G'19) | Associate Vice President for Strategic Communications
Meghan serves as the primary University spokesperson and leads a talented team of professionals in the Office of Strategic Communications and Creative Services. The office is responsible for the message and narrative development for major University initiatives, media relations, social media and digital engagement, internal communications, editorial, video production, and graphic design.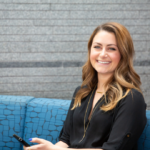 McKenzie Stough (C'13, G'19) | Senior Director for Strategic Communications
McKenzie is the institutional lead on social media for the university, and she works to create and nurture a unique voice and personality for Georgetown on social media while creating truly innovative digital experiences for Georgetown's online audiences. McKenzie is also the handler (mom) for Georgetown's live mascot, Jack the Bulldog, known for his skateboarding prowess across the court during Hoya sports games.
Bethany Imondi (C'13, G'20) | Director of Operations Communications
Bethany serves as a member of both the Office of Strategic Communications and the Office of the Chief Operating Officer. She
develops, coordinates, and implements communications strategy on all SVP/COO issues/messaging, with an ability to maintain an effective balance between broad university and SVP/COO objectives and the needs of COO-reporting departments (HR, Finance, UIS, Planning and Facilities Management, Auxiliary Services).
Andrew Walker (SFS'16, G'21) | Internal Communications Manager
Andrew designs communication plans, coordinating with senior leadership, to ensure accurate and timely communications of university positions to internal and external audiences.
Nancy Robertson (G'22) | Director of Editorial Services
Nancy writes and edits original content as well as aggregates stories from communication partners across the university, ensuring that the top tier of Georgetown's website is consistently populated with high-quality subject matter in keeping with the university's branding, institutional strengths, priorities, and strategic plans.
Nia Hightower (G'16) | Director of Content Strategy
Nia analyzes content performance and develops effective ways to further the reach of content created within the university's Office of Strategic Communications and by communications teams across the university's campuses in Washington, DC and its campus in Qatar.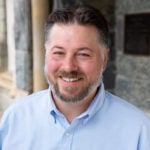 John LaRue | Graphic Designer
John provides design and art direction to university partners from concept to completion, ensuring their work will be visually impactful and adhere to Georgetown's visual identity.
Emma Curran | Senior Director of Creative Services
Emma produces strategic videos for Georgetown's many digital platforms. She also manages Creative Services, a internal agency that develops creative content for clients across campus.
Ruth McBain | Manager of Media Relations
Ruth is a University Spokesperson and manages media relations for the University. She facilitates interviews between journalists and faculty experts or University leadership, provides background information and official statements to support media reporting on Georgetown, assists news crews with filming on campus, and manages press for on-campus events.